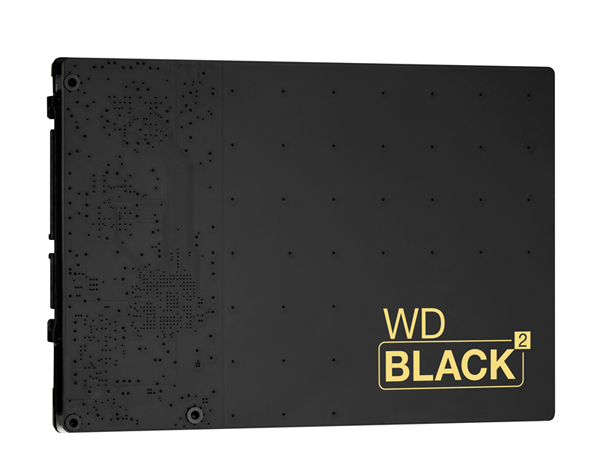 The WD Black2 dual drive is a new storage innovation from storage leader Western Digital that combines a 2.5-inch 120 GB solid state drive (SSD) with a 1 TB hard disk drive (HDD).
The WD Black 2 dual drive retails for PhP13,950 and available now at select retailers such as PC Hub (Gilmore Branch), Thinking Tools (PC Quick Buy SM), PC Express (Beyond PC Megamall) and Blinque (Davao Branch), WD Black2 dual drives are distributed by Ubertech, Inc. in the Philippines. The product is covered by a five-year limited warranty.
WD's new dual drive solution is perfect for consumers and service providers looking to upgrade notebooks, small form factor desktops, and single-slot and all-in-one (AIO) systems with both SSD level performance and HDD capacity.
Easy to install, the WD Black2 dual drive connects through a single cable and fits into a conventional 9.5 mm slot.
"The WD Black2 dual drives empower our customers to enjoy SSD performance and access high capacity storage in a no-compromise package. The WD Black2 dual drive is a direct result of our interaction with our customer base through WD Labs initiatives. WD devised its beta labs program to provide an exclusive testing arena for key customers and technology influencers of existing and emerging WD storage products," said Matt Rutledge, senior vice president of WD's Storage Technology business unit.
Designed for enthusiasts, creative professionals, gamers and PC builders, the WD Black2 dual drive provides improved overall drive capacity, performance, and reliability, while offering the flexibility to choose how and where their data is stored.
Utilizing the benefits of both flash and magnetic disks, WD Black2 dual drives offload data usage from the SSD to the HDD, which increases endurance and life of the SSD. Users maintain greater data control, which can eliminate the need and expense of cloud-based storage.
WD Black2 is free of caching algorithms and benefits from SATA 6 Gb/second interface speed. It is neatly packaged in a standard 9.5 mm, 2.5-inch form factor with legacy SATA connector, making the WD Black2 dual drive compatible with popular PC operating systems ranging from Windows XP to Windows 8.1.
Additional information about WD Black2 dual drives and limited warranty terms may be found on the company website at http://products.wd.com/wdblack2.