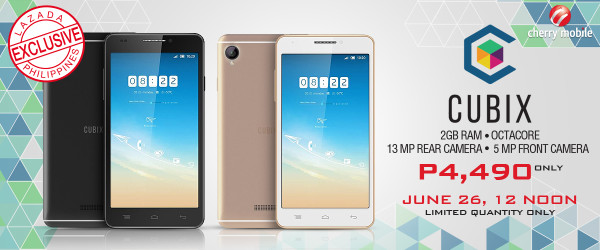 Cosmic Technologies Inc., manufacturer of Cherry smartphones and tablets, officially launched its first exclusive online brand, CUBIX.
Cosmic Technologies Inc, has partnered with Lazada for retailing CUBIX to online customers. "We believe that Lazada has the right e-commerce strategy and expertise to help bring awareness to the Cubix Brand. We are also confident that with the strong logistics capability and the wide cash-on-delivery network, CUBIX will be enjoyed by Filipinos nationwide," says Maynard Ngu, President and CEO of Cosmic Technologies, Inc.
Starting June 26 at 12 Noon, customers may purchase the CUBIX CUBE exclusively on Lazada for only P4,490 via www.lazada.com.ph/cherry-mobile-cubix/.  It runs on Android KitKat with a 5" HD On Cell Display, and has a 13MP Rear Camera and a 5MP Front Camera. With a 1.4 GhzOcta Core Processor and 16GB ROM and 2GB RAM. All CUBIX CUBE devices will have the Lazada App which enables online consumers to purchase other items from the convenience of their mobile device.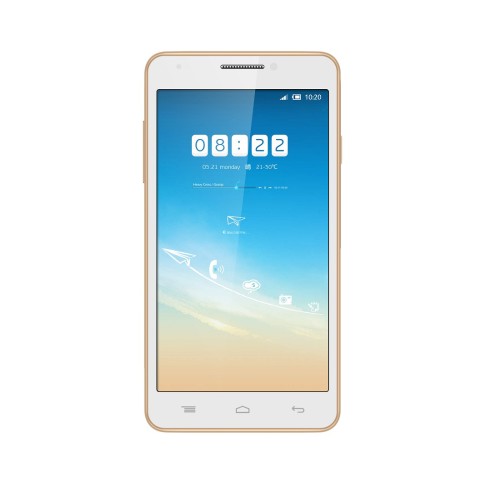 With the growing shift towards e-commerce, the five-inch display CUBIX smartphone aims to become a significant contributor to the growing online market. The introduction of the CUBIX will provide consumers with better and more affordable smartphones alongside the the benefit of effortless online shopping.

"Cosmic Technologies, the makers of Cherry Mobile, has been our partner since Lazada started in the Philippines and with the launch of CUBIX within the Cosmic Technologies family – their first exclusive online brand. We at Lazada are very much excited to be part of this milestone and bring CUBIX to Filipinos nationwide," says Inanc Balci, CEO of Lazada Philippines.