The recently launched Lenovo PHAB Plus finds the sweet spot between the portability of a smartphone and the fun and functionality of a premium tablet at just the right size. This beautifully crafted phablet is perfect for the always-on and always on-the-go millennials, as it proves to be phabulous for all they need to do, and it comes with an attainable price tag.
Users wouldn't want to let go of the Lenovo PHAB Plus once they experience the unparalleled performance of this evolutionary phablet. Its 6.8" Full-HD screen, Dolby Atmos 360-degree cinema sound, and built-in In-Plane Switching (IPS) panel that improves color vibrancy and screen legibility give users the best visual and sound quality to make binge-watching the latest TV series, playing games, or listening to the newest top of the charts album one of a kind.
Because millennials are noted for being on-the-go and are accustomed to an on-demand lifestyle, a gadget with a seamless processor is a must-have. The flawless performance of the Lenovo PHAB Plus, thanks to its powerful 8-core Qualcomm processor and Android 5.0 Lollipop OS, gives them the power to do more instantly. Now there's no lag time when they're switching between various apps, scrolling through the Facebook and Twitter timelines, shooting out messages, or capturing "Instagrammable" photos.
For students or yuppies listening to music, reading an e-book, shooting out text messages while in transit or in a coffee shop, the series of commands they can do with the PHAB Plus makes it a breeze to use with either the left or right hand. Young professionals can resize the screen for thumb operation and create a one-hand keyboard that shrinks to easily do thumb-typing on their phones, long-press anywhere on the screen to take a photo of their #DOTD (Drink of the Day), and shake to lock when they're in a hurry to leave for a meeting.
Members of the new generation expect to fill their every waking minute with an activity they can do on their gadget, such as gaming, watching YouTube videos, or monitoring how many "Likes" their latest social media post has garnered. For all of these tasks, they need a battery life that can last the whole day. Millennials can do away with power banks as the Lenovo PHAB Plus gives users up to 24 hours talk time or 20 days of stand-by with its 3500 mAh battery and built-in platforms that limit the internal temperature of the device, hence lowering power consumption. With the all-day battery life of the PHAB Plus, fabulous entertainment on-the-go is always an option for students and young professionals.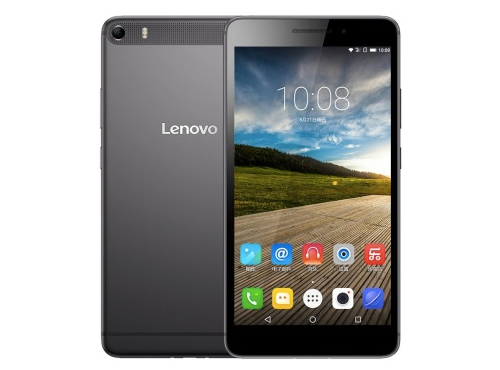 Lenovo PHAB Plus makes staying connected in more ways than one, easy as it offers' Dual Sim function and 4G LTE fast connectivity. Users don't have to switch between a phone and a tablet in accessing messages and emails. Send out texts, check messages, shop online, discover new restaurants, and a lot more without having to rely on someone else's Wi-Fi connectivity or worry about choppy connection, all on one device.
This unparalleled phone + tablet mash up boasts a flawless design. The Lenovo PHAB Plus is beautifully crafted with its polished buttons, anodized and aluminum camera ring along with a sleek, metallic unibody with optimal curves on its edges to offer a great holding experience in one's hands.
Capture the best memories with the best quality and style with the PHAB Plus's 13MP rear and 5 MP front cameras. Taking a selfie with the barkada or pals won't ever be a problem with the PHAB Plus' Pano Selfie mode, while dim environments isn't an issue with the Low Light Environment mode, and the Smart Tool mode helps students capture the professor's presentation slide in one click.
The Lenovo PHAB Plus is now available in all authorized Lenovo retail stores nationwide for Php 14,999.
Users can also get to enjoy a discounted cash-out price of Php 3,500 on the Lenovo PHAB Plus with Globe myLifestyle Plan 999. It comes with unlimited calls and texts to Globe/TM, mobile internet, lifestyle packs and access to rich content.
The Lenovo PHAB Plus is also available via Globe Tattoo Plan 999 with Php 9,000 cash-out.