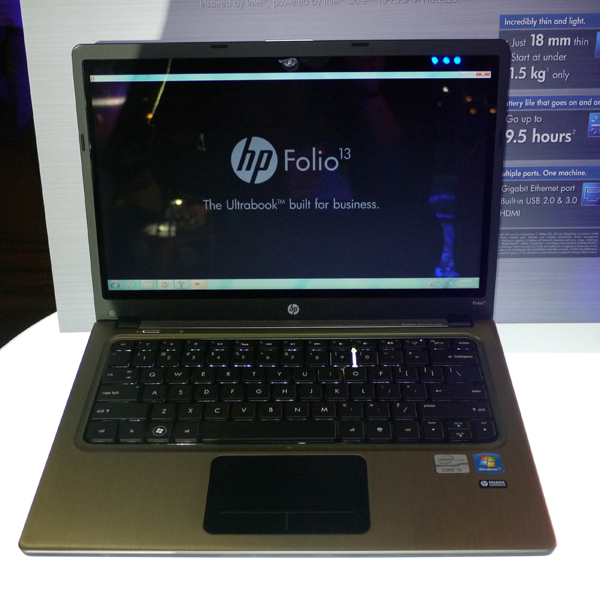 HP has also come out with its own Ultrabook the 13-inch-display HP Folio, which boasts of a 6-cell lithium ion battery that provides the user with full 9.5 hours of productivity.
During the product's launch, HP Philippines General Manager for Personal Systems Group Albert Mateo said the HP Folio is currently the only Ultrabook that has this advantage and the 9.5 hours battery life is fully tested and certified.
Another notable feature is the presence of a full 128 GB solid state drive storage or SSD, which ensured the insides of the laptop don't have any bulky part. This feature is also the main reason why the laptop boots up in just 2 seconds.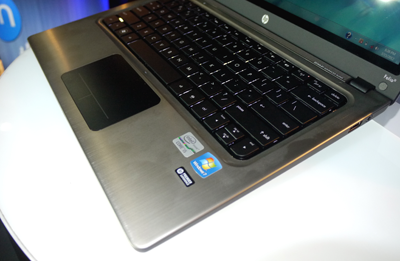 Similar to MacBook Air, the HP Folio features a backlit keyboard that you can turn on and off at will (FN key + another F key with symbol), allowing users to work even in a dark room. The laptop's high-precision HP Imagepad already offers multitouch gesture support for the extra panning and zooming of images.
The HP Folio is targeting both the commercial users and the consumers. Mateo said HP Folio for commercial or business use features a host of security that allows company IT managers to remotely access the laptop.
Other features of the HP Folio include Intel Rapid Start technology that lets users power on and off quickly to help save time and battery life.
As an ultrathin laptop, the HP Folio also comes equipped with a wide array of ports, including Ethernet, RJ-45, HDMI, USB and card-reader.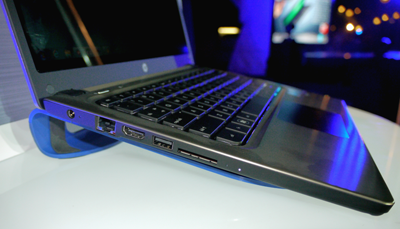 HP also brought in its HP CoolSense technology that automatically adjusts temperature based on usage and condition. In every sense of the word, the HP Folio is really one "cool" laptop.
The HP Folio is also an entertainment power house for the multimedia buffs.
Even a business machine can be an entertainment powerhouse tailored for multimedia buffs. Playing movies or viewing high-resolution images on its
Its 13.3-inch display is an HD BrightView backlit LED display powered by Intel HD graphics–and coupled with Dolby Advanced Audio—already gives users a great movie experience.
All of these advanced features come in a durable and ultra-stylish aluminum-brushed panel that's perfect for on-the-go professionals. Its aluminum casing also offers better scratch-resistance, and its erognomic bottom design makes for an easy grip.
The HP Folio is one of the world's thinest Ultrabooks™ at only 0.75-inch thin and weighing only around 1.49 kg.
The laptop, which features Intel's second generation Intel Core i5 processor and fitted with 4 GB RAM, is now available in stores and retails for P55,990.