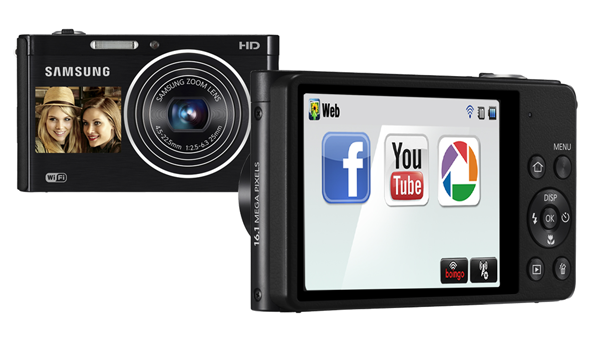 While other camera makers are focused on enhancing the camera-related features of their products, Samsung ups the ante by making its new cameras—the DV 300F and the WB150F —carry some of the cool features of its other products, such as smartphones or tablets.
One interesting product I've got the opportunity to tinker with and appraised (during Samsung smart cameras launch held in Rockwell Tent recently) is the DV 300F. The DV 300F is an improved version of a Samsung's popular 2View camera, a camera that features a front LCD apart from the back LCD.
DV 300F's front LCD is hardly noticeable unless you activate its function (via a button on top of the camera) and once it is activated, a "live view" of yourself appears onscreen. Samsung introduced this innovation to allow the one who photographs to also have him or herself become part of the picture. It is also a handy function for a solitary traveler, who can now take a picture of himself/herself without having to ask a stranger to take the photo.
With the creation of the DV 300F, Samsung has tapped into the possibilities of social network and wireless connectivity as the DV300F features Wi-Fi function (to hook to the Internet) and social apps (for quick sharing of photos).
Here's a camera product that you can use to email a photo to a friend, share a photo or video to your Facebook network or YouTube network—now that is revolutionary. (Sometimes I think, can my gas range, in the near future, send a photo of a dish via email to a friend?)
Tech experts have already predicted the coming of Internet-powered intelligent devices that can do a lot of functions. Samsung is definitely going that path with the DV 300F and its host of other digital products.
The only question I have for these "Internet-capable" devices is: what boundaries or features would set them apart from other devices? We now have smartphones that have good cameras. And now we have cameras that have good email function and social apps or widgets.
Here are the other cool features of the DV 300F:
It has a widgetized user interface for easy navigation and access of functions.
One nice feature is the split shot function. Once activated, it allows you to take two or three separate photos and put them all together in one photo.
This function is recommended for fashionistas out there or to whoever wants a "before" and "after" shots. People working in production for agencies would love this function.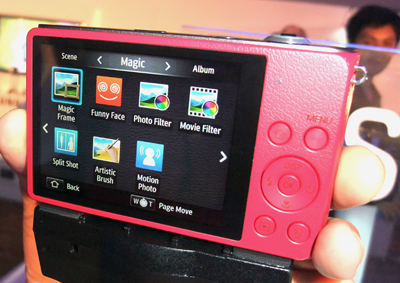 The DV 300F also has a lot of filters and better than Instagram.
The Live Panorama function is also commendable as you need only to pan the camera 180 degrees (if you could pan it up to 360 degrees, it would still be okay) while half pressing the shutter button and you get an instant panoramic photo.
And as it is already Wi-Fi enabled, the DV 300F can easily connect with DLNA ready devices, such as a Samsung smartphone or TV.
With tons of features, the DV 300F retails for only P9,000 plus.