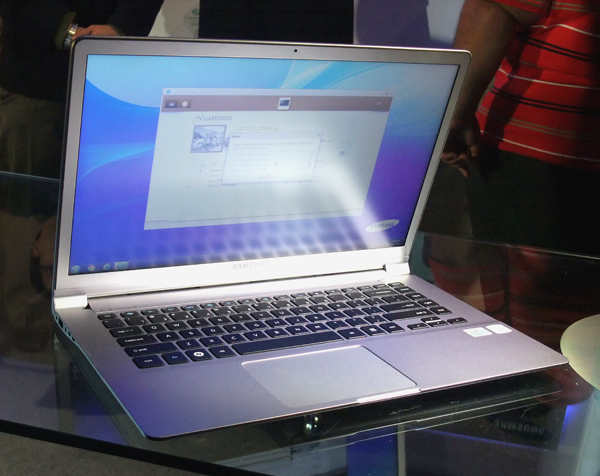 Following the global success of its mobile products, particularly the Galaxy branded products, Samsung now intends to make its presence felt in the notebook space by coming out with new ultra thin notebooks, the new Samsung Series 9 and Samsung Series 5 Slim.
Samsung has already passed Nokia for the first time to become the world's top seller of cellphones in the first quarter of this year.
Samsung Series 9 and Samsung Series 5 Slim expand the ultrabooks products introduced by Samsung in January. The new ultra-thin notebooks have features of the ultrabook like instant on, long battery life, and less than 22 mm thinness, but some features don't classify them as an "ultrabook," particularly the one powered by the AMD processor.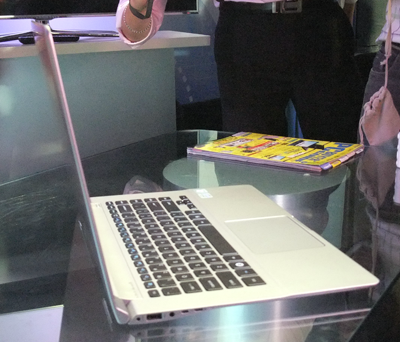 The Samsung Series 9 is the world's thinnest 15-inch notebook at 14.9 mm thick and 1.58 kg weight. The Samsung Series 9 is powered by the third generation Intel Core i7 Processor. As an ultrabook, the Samsung Series 9 features 8GB memory and 256 GB SSD.
Samsung has also made the display crisp and brighter as the Samsung Series 9 features 400nit HD+ Superbright Plus Screen.
The Samsung Series 9 notebook features a 14-inch chassis, but boasts of a 15-inch large screen. The key trend in ultra-thin these days is the incorporation of a bigger screen in a smaller notebook chassis by making the display bezel very slim.
The Samsung Series 9 also boasts of Samsung engineering craftsmanship that made possible the tailor-made and slim components to go into a single body. The Samsung Series 9 carries an SRP of P76,900.
Samsung is also refreshing it's line-up of the Series 5 Ultra with the latest 3rd Generation Intel Ivy Bridge CPUs. This means better performance not just for basic computing, but increased graphics performance as well. Plus with improved SSD storage of 24GB complementing 500GB and 1TB hard disc drives, booting becomes even faster. The Series 5 Ultra is available in i3 at Php 38,900, i5 at Php 42,900 and i7 at Php 54,900, giving you options on which model best fits your needs.
Along the ultra-thin and light category comes the new Samsung Series 5 Slim, which is powered by AMD's Low Voltage A6 CPU. This notebook marries performance with great graphics featuring 7660G Discrete Class Graphics. Coming in pop pink and mocha brown, the Series 5 Slim is available in all authorized retailers for only PHP 29,900.
Samsung Philippines' Eric Sulit said the company has introduced its notebook lineup two years ago and within that short span, Samsung has already managed to grab 16 percent share in the local notebook market.