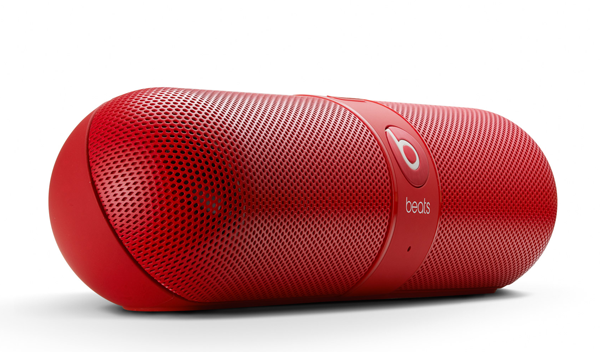 If you love color, portability, and wireless function beyond a good sound from your speakers, you might want to check out the new Beats Pill wireless speakers.
Beats Pill, which is small enough to fit in your hand, is described as "wireless speakers that will bring the party with you wherever you go". You bet, it's pretty capable of high power volume when you need it.
The wireless function is Bluetooth enabled (not NFC)—you will be able to change tracks from your phone or take that call with Bluetooth conferencing.
Apart from its powerful signature sound, the smallest wireless speaker from Beats by Dre is completely cord-free, allowing you to enjoy hours of premium sound without being tied down.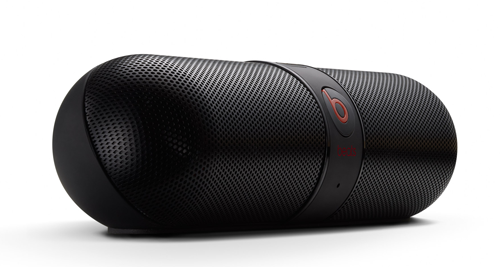 SMALL SIZE, BIG SOUND: Despite its compact size, the Beats Pill produces powerful sound. It's easy to enjoy soaring highs and deep, booming bass in every room of the house. The Beats Pill is Beats' smallest wireless speaker and completely cord-free.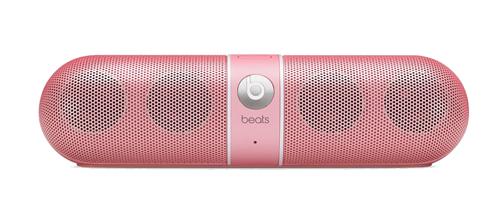 CHANGE TRACKS FROM YOUR PHONE: Or your laptop, or any other Bluetooth-enabled device from up to 30 feet away. The portable Beats Pill frees you to roam which means you'll always have high quality sound near or far.


TOTALLY PORTABLE: You're good to set up anywhere. The Beats Pill is lightweight so it won't slow you down and small enough to fit in whatever you're carrying out the door. The carry case even comes with a handy carabiner so you can attach it to your backpack.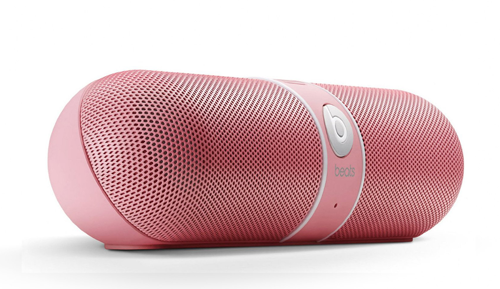 BLUETOOTH CONFERENCING: Take that call. The Beats Pill's Bluetooth capability and internal microphone make talking on the phone easier and better sounding than ever before.
Beats Pill is available in Black, Red, White, and Nicki-Pink at Php 12, 500.