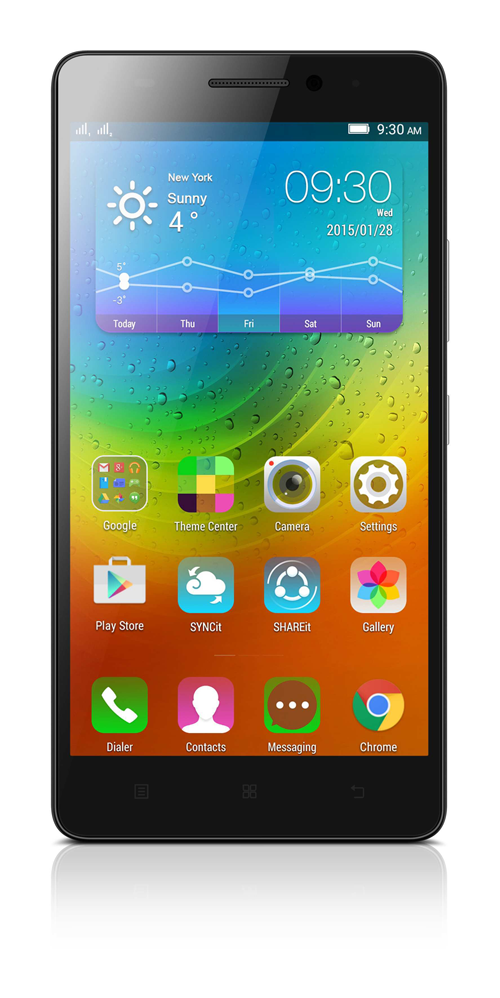 The Lenovo A7000 Plus, which was exclusively offered only in Lazada online store, is now available in physical retail shops nationwide. It will retail for P8,499, a little bit higher than its price in Lazada.
Described as the "affordable flagship smartphone," the Lenovo A7000 Plus features full HD 5.5 inch screen and 360-degree audio experience with Dolby Atmos technology, and true-color cameras.
The A7000 Plus is exactly like the Lenovo A7000 camera smartphone except for the screen size. Almost like a phablet, it takes mobile entertainment to a new level. This stunning smartphone is equipped with impressive features that allow it to compete with flagship models at a fraction of the price.
The Lenovo A7000 Plus boasts of a large, Full HD 401ppi IPS screen, which allows users to view videos in two million pixels from all angles. Couple this amazing display screen with Dolby® AtmosTM surround-sound and users can enjoy a fuller audio-visual experience wherever they are.
Built with a powerful 64-bit 1.7GHz Octa-Core processor, the Lenovo A7000 Plus gives smooth and lightning-fast response with the Android 5.0 Lollipop. The impressive combination of its processor and 2GB RAM enables even the most demanding and graphic-intensive 3D games and apps to smoothly on this smartphone.
The A7000 Plus comes with a delightful combination of front and rear cameras. The 13MP rear camera has a smart dual-LED flash that allows for more lighting possibilities, while the 5MP front camera comes with its own beautification feature to make selfies more stunning.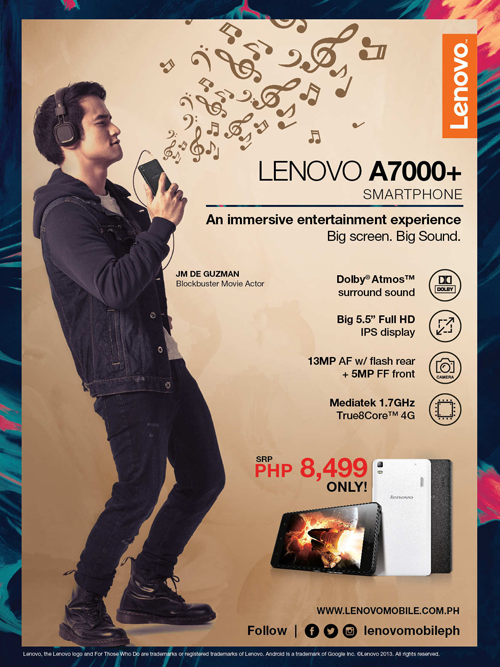 This smartphone also boasts of 16GB internal storage, which could easily be expanded up to 32GB with a MicroSD card. This means that users can fill up the A7000 Plus with any apps, music, movies, pictures, videos, and TV shows they like. Plus, the Lenovo A7000 Plus packs a long-lasting 2900mAh battery for reliable power that doesn't need constant charging.
With a wide array of features, a sleek unibody design, and an inimitable mobile entertainment experience, the Lenovo A7000 Plus is a well-rounded smartphone that delivers impressive performance without breaking the bank.