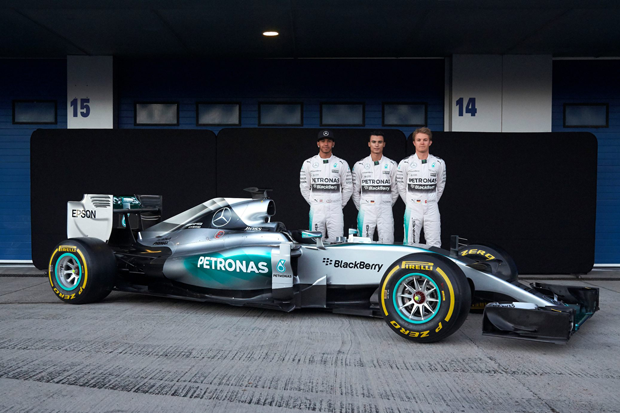 Epson recently announced a long-term global partnership with the 2014 FIA Formula One World Champions, the MERCEDES AMG PETRONAS Formula One Team.
As the official team partner of MERCEDES AMG PETRONAS, Epson will provide its expertise in the product areas of inkjet printers, scanners, 3LCD projectors and wearables, including smart glasses and health/sports sensing products.
The Epson logo will be visible on the MERCEDES AMG PETRONAS race cars, along with branding on the helmet visors and racesuits of the team's drivers Lewis Hamilton and Nico Rosberg.
The locations of the twenty 2015 Formula One race events closely reflect Epson's global footprint and will provide unique and highly visible platforms for showcasing its advanced technologies and accelerating growth by deepening customer relationships worldwide.
The global partnership also brings together two organizations with a strong commitment to minimizing environmental impact. Epson, for example, aims to achieve a 90% reduction in CO2 emissions versus the environmental impacts of current and future operations by 2050, partially by reducing the environmental impact of its manufacturing processes but also by reducing the impact of its products during use. The Championship-winning MERCEDES AMG PETRONAS F1 W05 F1 Hybrid car, raced by the team in 2014, was over 30% more fuel efficient than its predecessor and has also delivered real-world benefits in the S 500 Hybrid Plug In and other Mercedes-Benz road cars.