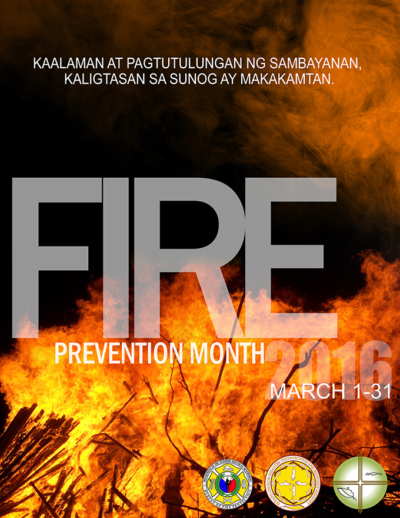 Nine in ten Filipinos (84 percent) consider fire as the top threat to physical safety, second only to earthquakes (91 percent), according to a survey conducted by Honeywell, a Fortune 100 diversified technology manufacturer.
The survey respondents also listed down building collapses (69 percent), terrorism (64 percent), and flood (33 percent) as other potential physical threats.
The survey also showed that only 17 percent of homes have fire alarm systems compared to 97 percent of commercial buildings.
All commercial buildings are mandated by Philippines government regulations to have fire alarm systems installed.
In addition, 92 percent of the commercial buildings regularly test their fire systems to ensure the safety of their occupants and 83 percent conduct regular fire safety training.
As a result, 77 percent of respondents were aware of fire exit locations in their work place, and more than half had experience testing fire safety equipment.
To address threats to physical safety, most respondents cited the need for stronger regulations, better enforcement and the importance of increasing public awareness about safety.
Three-in-four respondents identified technology as the best way to reduce physical security risks.
"The low adoption of fire safety systems in Filipino homes is alarming" said Harish Vellat, vice president and general manager-Asia Pacific, for Honeywell Security and Fire.
"Fire is one of the top threats people face, yet their homes are largely unprotected and there are no existing regulations to drive change. And 3 percent of commercial buildings are still without the required fire alarm systems, highlighting opportunity for better enforcement. Building owners need to protect workers and consumers by complying with government regulation."
According to the Bureau of Fire Protection, there were more than 17,000 fire disasters last year causing more than PHP3 billion worth of damages nationwide.
Honeywell conducted the survey to determine public perceptions on fire hazards and security, and the adoption and efficacy of fire safety and security systems and technology. The survey involved 500 respondents who work or reside near airports, hospitals, shopping malls, corporate offices or hotels in Metro Manila.
"With government-led initiatives such as the Philippine Development Plan 2011-2016, we are confident in the growth outlook of the Philippines," said Rick Santos, president-American Chamber of Commerce. "Honeywell's survey shows a strong need for better fire and security technology, and supports the government's focus on expanding infrastructure development. The U.S. is committed to supporting the advancement of the Philippines in this area."
Honeywell Security and Fire is a leading global manufacturer of electronic security and life safety technologies for commercial buildings, industrial sites and homes worldwide.